Large Acrylic Cigar Box Desktop Clear Humidor for 75 Cigar

What Is a Acrylic Cigar Humidor?
A Acrylic humidor is a container that is designed to help maintain and store its contents at a specific humidity level. This is crucial for cigars as the tobacco leaves they are made of will naturally contract or expand based on the moisture in the air around them. When cigars are in high humidity conditions they will develop mold and could become infested with tobacco beetles.
On the other hand, when cigars are in dry conditions, they crack, shatter and shrivel up losing their flavor and aroma. They will also burn too quickly and unevenly, making them difficult to smoke properly.
A acrylic cigar humidor comes in a variety of forms and sizes. It can be as small as a case to carry along while you travel or as large as a walk-in room which you often find in cigar shops. No matter its size or shape, each one must have a good seal to maintain proper conditions.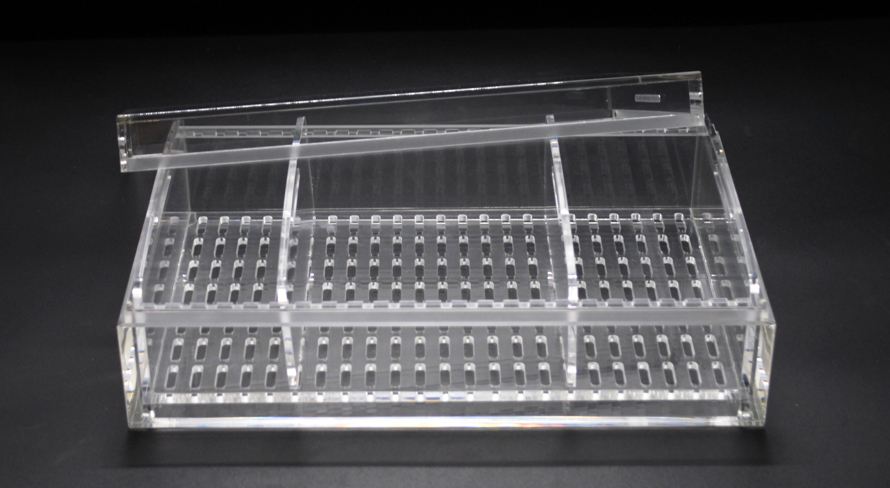 Acrylic cigar humidor perfect for the desk or travel. The humidor contains a perforated floor to put your humidity pack under, allowing for easy humidity maintenance. This is the perfect acrylic humidor for starters or seasoned smokers.
How Do Acrylic Cigar Humidors Work?
A proper acrylic humidor has everything you need to keep cigars in the right conditions. More than just a acrylic box, a quality humidor has several parts that allow it to provide the right climate for your smokes. The most crucial part of a acrylic cigar humidor is its humidification system. The humidifier, which is often soaked in distilled water, adds moisture to the humidor so that your cigars stay plump and burn slowly.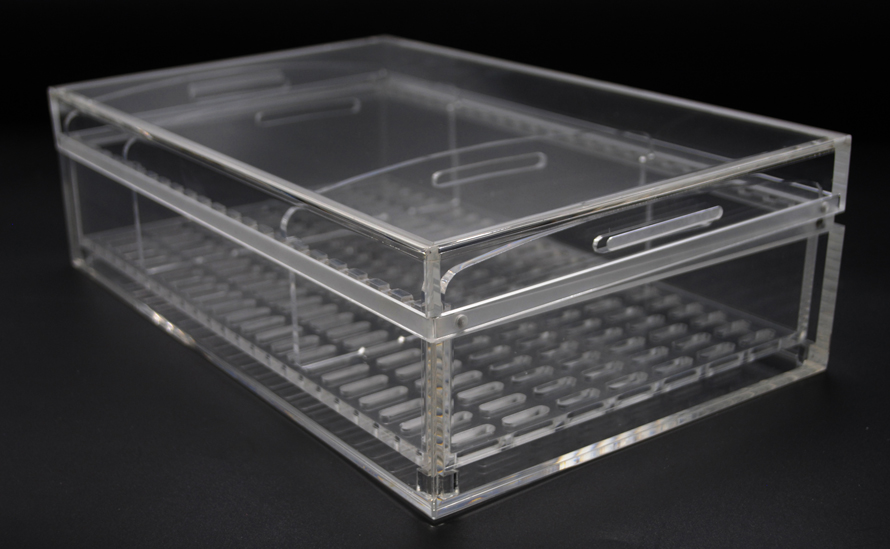 A hygrometer is another important part of your box. It measures the humidity levels inside to let you know if you need to add moisture or absorb some excess water to dry things up. Need some help? Feel free to reach out and we'll help you find the right option to best suit your needs.
About Acrylic Display/Acrylic Boxes or Other Acrylic Products Customization:
All our Acrylic Display/Acrylic Boxes are custom, The appearance & structure can be designed according to your requirements, Our designer will also consider according to the practical application and provide you the best & professional advice. So we have MOQ for each item, at least 100PCS per size/per color/per item.
Creative Design:
We will design according to your product's market positioning and practical application, Improve your product image and visual experience.
Recommended Plan:
If you do not have clear requirements, please provide us with your products, our professional designer will provide you several creative solutions, and you can choose the best one, We also provide OEM & ODM services.
About The Quotation:
The quotation engineer will provide you a quotation comprehensively, combining the order quantity, manufacturing processes, material, structure, etc.
CONTACT US FOR HELP WITH CUSTOM SOLUTIONS TO BEST DISPLAY YOUR PRODUCT!